Main Features of Powder
1. The average powder granularity range D50: 3-20 μm
2. Oxygen content of powder is low (100~1000ppm), high purity, good sintering performance
3. Powder shape is ultrafine spherical, good liquidity, high packing density.
Titanium Metal Powder
We are one of the largest manufacturers of titanium powder in China. With more than 20years experience,we could produce 20-325mesh titanium metal powder. Titanium powder is inflammable at high temperature. So it is classified as the danger goods. UN No. is 2546. Dangerous class is 4.2. It could be used as the additive in all kinds of metallic material, such as ferro-titanium and titanium-aluminum alloy;also can be used as luminescent powder, such as candle bomb, fire bomb and fireworks.etc. We could provide test report from Xi'an Aero-Engine (Group) Ltd Material Testing Lab which is the most authoritative testing institution of titanium powder.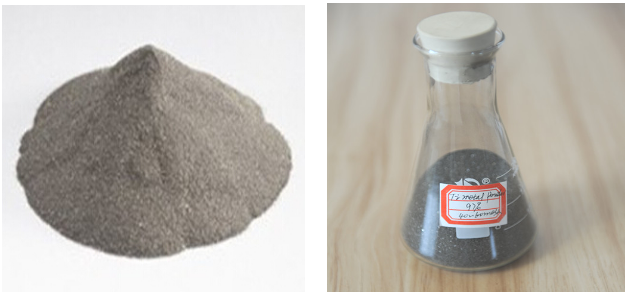 100 mesh titanium metal powder 40-60 mesh titanium metal powder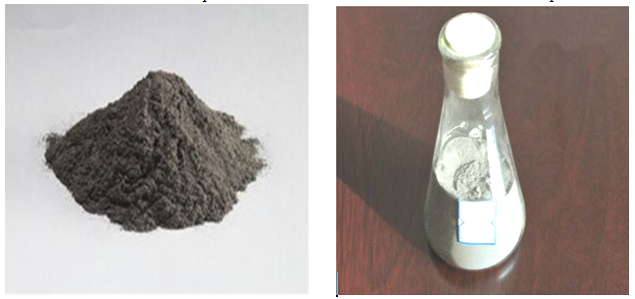 150 mesh titanium metal powder 325mesh titanium metal powder
Raw Material: Titanium Scrap
Method: Hydrogenation and De-hydrogenation(DHD)
Size: -20mesh,-40mesh,-60mesh,-80 mesh, -100mes,-150mesh,-200mesh ,-250mesh ,-325mesh;or as customer's requirement.
Ti Purity: 90%,92%,95%,97%,98%
Application: Fireworks,Metallic Additives, etc.
Chemical Composition

Production Flow
Production Equipment
Packaging : In steel drum with plastic bag,and steel frame to fix the drum.
Our Services
1. Few lab sample free of charge
2. Chemical compositions and particle size can be customized on request
3. Various grades and size , comprehensive powder
4. Strickly quality control system and advanced testing equipments.
5. Professional sales team and good aftersale service.
Kategori Produk : Bubuk titanium > Titanium Metal Powder